The Seattle Symposium on Advanced Solutions for Ready-to-Eat Meals will bring leading experts from the industry and academia to discuss consumer needs and market trends for ready-to-eat meals (RTE), provide an overview on engineering, packaging, health related activities related to advanced thermal processing technologies for commercial production of shelf-stable and chilled meals. It will also discuss related regulatory issues for food safety. The symposium is organized by the Center of Excellence for Food Safety supported by USDA National Institute of Food and Agriculture (USDA NIFA) and Washington State University, in partnership with University of Tennessee, NC State University, US Army Natick Soldier Center and Seafood Products Association.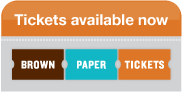 What we are about
Washington State University, in conjunction with the University of Tennessee, North Carolina State University, and the U. S. Army Natick Soldier Systems Center have formed a Center of Excellence to accelerate technology transfer of microwave based food safety technologies.  The center aims to leverage resources from the government, universities, and the food industry to bridge knowledge gaps and reduce technical and regulatory hurdles for food companies, particularly small and medium sized companies.  This will be done by adopting novel technologies for the production of nutritious, safe, high-quality prepackaged foods and ready-to-eat (RTE) meals in light of the Food and Drug Administration (FDA) Food Safety Modernization Act (FSMA).
See our About Us page for more.
---
Juming Tang inducted into the National Academy of Inventors (NAI) 2021 Class of Fellows

December, 2021  |   WSU Research

Juming Tang, Regents Professor, Department of Biological Systems Engineering, Washington State University, has been inducted into the National Academy of Inventors (NAI) 2021 Class of Fellows.

"Congratulations to Matthew McCluskey and Juming Tang for their induction as NAI Members. Through research and discovery, their innovations provide cutting-edge solutions to challenges that will benefit society and influence science, technology, and innovation worldwide," said Sita Pappu, assistant vice president for the Office of Commercialization.

Tang has invented and commercialized electromagnetic spectrum wave-based food processes. Tang has focused … » More …

Read Story
Juming Tang elected to the National Academy of Engineering

February 17, 2021  |   WSU Insider

Juming Tang, Regents Professor, Department of Biological Systems Engineering, Washington State University, has been elected to the National Academy of Engineering for invention and commercialization of electromagnetic spectrum wave-based food processes.

The National Academy of Engineering (NAE) has elected Juming Tang as a new member. This announcement was made by NAE President John L. Anderson on Tuesday, February 9th, 2021. Election to the National Academy of Engineering is among the highest professional distinctions accorded to an engineer. Academy membership honors those who have made outstanding … » More …

Read Story